La revista publica trabajos, casos clínicos, ensayos, entrevistas y demás artículos que contribuyan al desarrollo y avance de los conocimientos de la disciplina enfermera, cuidadología o ciencia del cuidado.
Ene es una revista open Access, lo que quiere decir que todo su contenido es accesible libremente sin cargo para el usuario o su institución. Los usuarios están autorizados a leer, descargar, copiar, distribuir, imprimir, buscar o enlazar a los textos completos de los artículos de esta revista sin permiso previo del editor o del autor, de acuerdo con la definición BOAI de open access. La reutilización de los trabajos puede hacerse en los términos que diga la licencia BY-NC-SA 4.0. 

Ene no cobra a los autores ninguna tasa por presentación/envio de manuscritos ni tampoco cuotas por la publicación de artículos.
The journal publishes papers, case studies, essays, interviews and other articles that contribute to the developmental and advancement of knowledge in the Nursing discipline and to the continuing education of its professionals. All the contents of this journal, except where otherwise noted, is licensed under a Creative Commons Attribution License.
[Publication ethics and malpractice statement]
RIC CUIDEN CITACIÓN:
El Colegio Oficial de Enfermeros de Santa Cruz de Tenerife cree en este proyecto
Salusplay cree en este proyecto.
El equipo de revisores y colaboradores de la revista Ene de Enfermería cuenta con acceso gratuito a SalusOne Premium Plus.
Vol 17, No 2 (2023)
El círculo de la producción científica se cierra con la citación de la investigación, estudio o artículo. Por favor, sea educado y si nos lee, cítenos. Lo que no se cita, no existe. Nuestro título abreviado normalizado es Ene y debe ser usado en bibliografías, notas a pie de página y referencias bibliográficas.
Ene cuenta con la colaboración del Centro Colaborador Español del Instituto Joanna Briggs (CCEIJB) con la sección RESÚMENES DE EVIDENCIA.
Desde 2022 el Colegio Oficial de Enfermeros de Santa Cruz de Tenerife colaboara con Ene en la conversión a XML del material publicado.
Agradecemos a los autores, revisores y colaboradores la confianza en este proyecto.
Tabla de contenidos
Summary (English)
ARTÍCULOS - Articles
PLAN DE CUIDADOS - Care plan
RESÚMENES DE EVIDENCIA - Commented evidence
CARTAS AL DIRECTOR - Letters to the Editor
Este trabajo está licenciado bajo la licencia
Creative Commons Attribution 3.0
.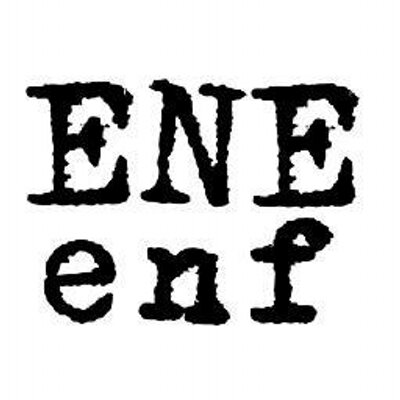 A MC Rosell. El que la conoció no pudo evitar enamorarse de ella.
A Lourdes Álvaro y a su maravillosa historia de amor y lucha. Cuánto espacio se puede ocupar con poco movimiento.
 Todo el contenido de esta revista, excepto donde está identificado, está bajo una Licencia Creative Commons