CONTINUIDAD DE VÍNCULOS Y ESPIRITUALIDAD EN PADRES QUE PERDIERON HIJOS
Resumen
El significado de perder un hijo: la construcción discursiva del duelo de padres y madres profundiza en el camino en el dolor por la pérdida de un hijo de un grupo de padres residentes en la provincia de Tenerife, desde el entendimiento del significado dado a lo sucedido, las actividades realizadas por los padres, la conexión con los hijos fallecidos y los significados dados a la experiencia vivida.
Ficha de Tesis
Título: EL SIGNIFICADO DE PERDER UN HIJO: LA CONSTRUCCIÓN DISCURSIVA DEL DUELO DE PADRES Y MADRES
Universidad: Universidad de La Laguna
Departamento: Prehistoria, antropología e Historia Antigua
Fecha de Lectura:  18/06/2010
Palabras clave
Afrontamiento de la muerte
Citas
Arnold, J., Gemma, P. B. (2008). The continuing process of parental grief. Death Studies, 32, 658-673.
Bastide, R. (1972). El sueño el trance y la locura. Buenos Aires: Amorrortu.
Bowlby, J. (1998). El apego y la pérdida 1. El apego. Barcelona: Paidós.
Epstein, R., Kalus, C., Berger, M. The continuing bond of the bereaved towards the deceased and adjustment to loss. Mortality, 11, 2006, pp. 253-269.
Field, N. P.; Gao, B. I.; Paderna, L. (2005). Continuing bonds in bereavement: An attachment theory based perspective. Death studies, 29, 277-299.
Freeman, A., White, B. Dreams and the dream image: Using dreams in cognitive therapy. Journal of Cognitive Psychotherapy, 16, 2002, pp. 39-53.
García, A. M. El significado de perder un hijo: la construcción discursiva del duelo de padres y madres. Tenerife, Universidad de la Laguna, Tesis doctoral, 2010.
García-Hernández, A. M. (2010). Vivir el duelo. La experiencia de perder un hijo. Tenerife: Ediciones Idea.
García-Hernández, A.M. (2005). Sueños y muerte en los miembros de la comunidad bahá'í de las islas Canarias. AIBR. Revista de Antropología Iberoamericana, 40: 1-21.
García-Hernández, A.M. (2008). Continuidad de lazos entre madres y padres y sus hijos fallecidos. Experiencia con padres participantes en un grupo de duelo. ENE. Revista de Enfermería, 3: 34-44.
García, A. M. (2012). La pérdida y el duelo. Una experiencia compartida. España. Editor Bubok Publishing S. L.
García, A. M. (2013). El duelo. Un espacio intermedio de aprendizaje en la vida. España. Editor Bubok Publishing S. L.
García-Hernández, A.M. (2017). Duelo y causalidad. Cultura de los Cuidados. (Edición digital), 21(49). Recuperado de http://dx.doi.org/10.14198/cuid.2017.49.06
García-Hernández, AM, Rodríguez M, Brito PR. (2016). Object repertoires that evoke memories for mothers and fathers who have lost children. Tenerife. Spain. Majorensis, 12: 12-21.
García-Hernández, AM. (2017). Narrativas y continuidad de vínculos en padres que perdieron hijos. Majorensis, 13:118-125.
Garcia Hernandez, A.M.; Rodriguez Alvaro, M; Brito Brito, P.R.; Peyrolon Jimenez, J. (2018). Continuidad de vínculos y duelo: Nuevas perspectivas. Health, Aging & End of life, 3, pp. 49-65.
Janoff-Bulman, R. (1992). Shattered assumptions: Towards a new psychology of trauma. Nueva York. The Free Press.
Klass, D. (2006). Continuing conversation about continuing bonds. Death Studies, 30(9), pp. 843-858.
Lahman, M. K. (2009). Dreams of my daughter: An ectopic pregnancy. Qualitative Health Research, 19(2), 272-278.
Morgan, J. D., Laungani, P. (Ed.) (2002). Death and bereavement around the world. New York, Amityville. Baywood Publisher.
Neimeyer, R. A., Prigerson, H. G., Davies, B. (2002). Mourning and meaning. American Behavioral Scientist, 46, pp. 235-251.
Neimeyer, R. A., Prigerson, H.G., Davies, B. (2002). Duelo y significado. Revista de Psicoterapia, 49, pp. 5-24.
Parkes, P. Laungani y B. Young (Eds.) (1997). Death and Bereavement across Cultures, pp. 27-51. London, Routledge.
Sapir, E. (1969). Culture. Anthropologie (Ed.). Paris: Les editions de Minuit.
Stroebe, M. S., Schut, H. (2005). Complicated grief: A conceptual analysis of the field. Omega, 52, 53-70.
Worden, J. W. (2009). Grief counselling and grief therapy. A handbook for the mental health practitioner (4ª Ed.). New York: Springer Publishing Company.
Wray, T. J., Price, A. B. (2005). Grief dreams: How they help us heal after the death of a loved one. USA: Wiley. Hardcov
Texto completo:
ARTÍCULO
Refbacks
No hay Refbacks actualmente.
This
work
is licensed under a
Creative Commons Attribution 3.0 License
.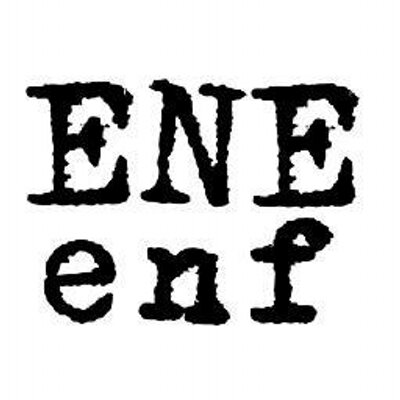 A MC Rosell. El que la conoció no pudo evitar enamorarse de ella.
A Lourdes Álvaro y a su maravillosa historia de amor y lucha. Cuánto espacio se puede ocupar con poco movimiento.
 Todo el contenido de esta revista, excepto donde está identificado, está bajo una Licencia Creative Commons