INADECUACIÓN DE LA URGENCIA PEDIÁTRICA HOSPITALARIA Y SUS FACTORES ASOCIADOS
Resumen
Este estudio se halla motivado por el uso inadecuado de las urgencias pediátricas. Como objetivo se propone identificar los factores asociados a la demanda asistencial pediátrica hospitalaria urgente inadecuada. Para alcanzarlo se diseña un estudio descriptivo transversal en el Servicio de Urgencias del Hospital Universitario NS Candelaria de Tenerife con datos extraídos de las historias del servicio y entrevista a los acompañantes del menor. La definición de inadecuación empleada es contrastadacon los motivos de consulta y diagnósticos definitivos, pruebas diagnósticas realizadas, control de constantes vitales, y tratamientos y sus vías de administración. Los factores considerados son socio-demográficos, percepción de gravedad, conocimiento del servicio, apreciación de disponibilidad tecnológica, sensación de capacidad resolutiva, creencia sobre cualificación y estimación de rapidez en la atención, cercanía y horarios. Como conclusión es necesario mejorar la confianza de los usuarios en la atención urgente a niños mediante programas de educación e información sanitaria enfocados hacia un uso más racional de los servicios de urgencias hospitalarios.
Palabras clave
Servicio de urgencias hospitalarios, Servicio de urgencias de atención primaria, Urgencias pediátricas, Visita inadecuada a urgencias, Factores asociados a visitas inadecuadas a urgencias.
Citas
-De Tina A, Quattrin R, Montina L, Brusaferro S. Paediatric emergency department utilisation: is it necessary an educational intervention? Ig Sanita Pubbl. 2014 Mar-Apr;70(2):141-50.
- Benahmed N, Laokri S, Zhang WH, Verhaeghe N, Trybou J, Cohen L, De Wever A,
Alexander S. Determinants of nonurgent use of the emergency department for pediatric patients
in 12 hospitals in Belgium. Eur J Pediatr. 2012 Dec;171(12):1829-37.
- Kua PH, Wu L, Ong EL, Lim ZY, Yiew JL, Thia XH, Sung SC. Understanding decisions lea-ding to nonurgent visits to the paediatric emergency department: caregivers' perspectives. Sing Med J. 2016 Jun;57(6):314-9. Epub 2016 Jan 25.
-Gafforini S, Turbitt E, Freed GL. Lower urgency paediatric injuries: Parent preferences for emergency department or general practicioner care. Emerg Med Australas 2016 Oct;28(5):564-8. Epub 2016 Jul 31.
- de Vos-Kerkhof E, Geurts DH, Wiggers M, Moll HA, Oostenbrink R. Tools for 'safety netting' in common paediatric illnesses: a systematic review in emergency care. Arch Dis Child 2016 Feb;101(2):131-9. Epub 2015 Jul 10. doi: 10.1136/archdischild-2014-306953.
- Singhal A, Caplan DJ, Jones MP, Kuthy RA, Momany ET, Buresh CT, Damiano PC. Parental perceptions of avoidability of their child's emergency department visit. Emerg Med J 2016 May;33(5):313-8. Epub 2015 Aug 6. doi: 10.1136/emermed-2015-204790.
-Encuesta de Ingresos y Condiciones de Vida de los Hogares Canarios. ISTAC, 2015. http://www.gobiernodecanarias.org/istac/temas_estadisticos/ (último acceso 24 julio 2017).
-Guerrero Guerra J.L., Carrión Martinez A., Moreno Pardo F., Blanch González R., Vilches Arenas A. Adecuación de ingresos y estancias sucesivas en el área de observación de urgen-cias en un Hospital de Nivel I. Papeles Médicos 2010; 19(3).
-Loría-Castellanos J, Flores-Maciel L, Márquez-Ávila G, Valladares-Aranda MA. Frecuencia y factores asociados con el uso inadecuado de la consulta de urgencias de un hospital. Cirugía y Cirujanos 2010; 78:508-14.
-Serrano Poveda ME, Vázquez Fernández ME, Núñez Jiménez C. ¿Si es urgente para tí, es urgente para mí? Curso de Actualización Pediatría. Lúa Ediciones: Madrid, 2015. p. 215-19.
-Longhi R, Picchi R, Minasi D, DiCesare-Merlone A. Paediatric emergency room activities in Italy: A national survey. Ital J Paeditr 2015 Oct;41(10):77-81.
-Quizamán Martínez R, Neri Moreno MC. Padecimientos más frecuentemente atendidos en el Servicio de Urgencias Pediátricas en un hospital de tercer nivel. Rev Fac Med UNAM 2008; 51:5-10.
-Fernández Castillo A, Vílchez-Lara MJ. La ansiedad y su asociación con elementos de funcionamiento familiar en los padres de niños atendidos en servicios de urgencias pediátricos andaluces. Emergencias 2016; 28:239-42.
Texto completo:
ARTÍCULO
Refbacks
No hay Refbacks actualmente.
This
work
is licensed under a
Creative Commons Attribution 3.0 License
.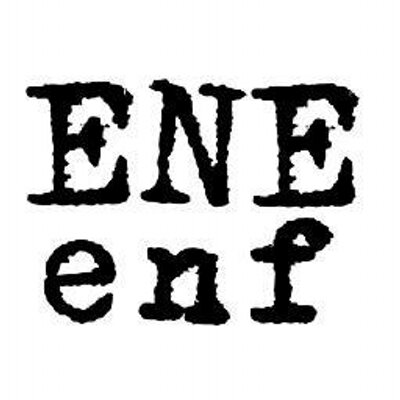 A MC Rosell. El que la conoció no pudo evitar enamorarse de ella.
A Lourdes Álvaro y a su maravillosa historia de amor y lucha. Cuánto espacio se puede ocupar con poco movimiento.
 Todo el contenido de esta revista, excepto donde está identificado, está bajo una Licencia Creative Commons