INNOVACIONES QUE PUEDEN CAMBIARLO TODO: EL FUTURO DE LA ENFERMERÍA QUIRÚRGICA
Resumen
La posibilidad de recoger y estructurar datos de forma masiva en los bloques quirúrgicos supone un salto cualitativo en la capacidad de generar nuevos conocimientos y algoritmos. Esta revisión literaria recopila innovaciones recientes en el entorno quirúrgico en relación con la mejora de los recursos materiales y humanos, de la seguridad del paciente y de las comunicaciones, incorporando distintas visiones sobre el impacto de este nuevo contexto para la Enfermería Quirúrgica.
Palabras clave
tecnología; innovación organizacional; automatización; tendencias; enfermería de quirófano; enfermería quirúrgica
Citas
Nightingale, F. Notas sobre Enfermeria: Qué es y qué no es. Masson (Dover Publications, 1995).
Rifkin, J. La tercera revolución industrial. (Paidós, 2011).
Rifkin, J. La sociedad de coste marginal cero: el internet de las cosas, los bienes comunes y el eclipse del capitalismo. (Paidós, 2014).
Stanton, C. Perspectives: A Window into the World of OR Technology. AORN J 102, 233–235 (2015).
Sipes, C. & Baker, J. D. Technology in the OR: AORN Members' Perceptions of the Effects on Workflow Efficiency and Quality Patient Care. AORN J. 102, 289.e1–19 (2015).
Dewes, A. Improving Performance Measures With Perioperative Analytics. AORN J. 107, 189–198 (2018).
Azzi, A. J. et al. Surgical team turnover and operative time: An evaluation of operating room efficiency during pulmonary resection. J. Thorac. Cardiovasc. Surg. 151, 1391–1395 (2016).
Guédon, A. C. P. et al. 'It is Time to Prepare the Next patient' Real-Time Prediction of Procedure Duration in Laparoscopic Cholecystectomies. J. Med. Syst. 40, 271 (2016).
Kranzfelder, M. et al. Real-time instrument detection in minimally invasive surgery using radiofrequency identification technology. J. Surg. Res. 185, 704–710 (2013).
McGlothlin, J. D., Moenning, J. E. & Cole, S. S. Evaluation and control of waste anesthetic gases in the postanesthesia care unit. J. perianesthesia Nurs. Off. J. Am. Soc. PeriAnesthesia Nurses 29, 298–312 (2014).
Kloeze, C. et al. Editor's choice--Use of disposable radiation-absorbing surgical drapes results in significant dose reduction during EVAR procedures. Eur. J. Vasc. Endovasc. Surg. 47, 268–272 (2014).
Weller, J. et al. Multidisciplinary operating room simulation-based team training to reduce treatment errors: a feasibility study in New Zealand hospitals. N. Z. Med. J. 128, 40–51 (2015).
Glaser, B. et al. Design and evaluation of an interactive training system for scrub nurses. Int. J. Comput. Assist. Radiol. Surg. 11, 1527–1536 (2016).
Van Gent, J.-M. et al. The Initial Impact of Tele-Critical Care on the Surgical Services of a Community Military Hospital. Mil. Med. (2018). doi:10.1093/milmed/usy051
Nadeau, S. et al. Development of a Formalized Pediatric Visitation Program in the PACU Through Evidence-Based Practice. J. perianesthesia Nurs. Off. J. Am. Soc. PeriAnesthesia Nurses 31, 73–82 (2016).
Burke-Aaronson, A. C. Skin-to-skin care and breastfeeding in the perioperative suite. MCN. Am. J. Matern. Child Nurs. 40, 105–109 (2015).
Wieck, M. M. et al. Utilizing technology to improve intraoperative family communication. Am. J. Surg. 213, 895–900 (2017).
Hansen, M. Text With Surgery Patients - A Research Hypothesis in Enhancing Education and Physical Assessment for Abdominal Surgical Patients. Stud. Health Technol. Inform. 225, 500–504 (2016).
Odom-Forren, J. Perioperative Surgical Home-An Innovative Concept. J Perianesth Nurs 31, 109–111 (2016).
Esser, J., Shrinski, K., Cady, R. & Belew, J. Reducing OR Traffic Using Education, Policy Development, and Communication Technology. AORN J. 103, 82–88 (2016).
Tepas, J. J. 3rd, Rimar, J. M., Hsiao, A. L. & Nussbaum, M. S. Automated analysis of electronic medical record data reflects the pathophysiology of operative complications. Surgery 154, 916–918 (2013).
Levchenko, A. I., Boscart, V. M. & Fernie, G. R. The effect of automated monitoring and real-time prompting on nurses' hand hygiene performance. Comput. Inform. Nurs. 31, 498–504 (2013).
Soysal, G. E., Ilce, A. & Erkol, M. H. Effect of 'An Innovative Technology' Active Warming and Passive Warming on Unplanned Hypothermia During Perioperative Period: A Clinical Trial. Ther. Hypothermia Temp. Manag. (2018). doi:10.1089/ther.2017.0048
Freitas, P. S., Silveira, R. C. de C. P., Clark, A. M. & Galvao, C. M. Surgical count process for prevention of retained surgical items: an integrative review. J. Clin. Nurs. 25, 1835–1847 (2016).
Schnock, K. O., Biggs, B., Fladger, A., Bates, D. W. & Rozenblum, R. Evaluating the Impact of Radio Frequency Identification Retained Surgical Instruments Tracking on Patient Safety: Literature Review. J. Patient Saf. (2017). doi:10.1097/PTS.0000000000000365
Rao, A. D., Kumar, A. & McHugh, M. Better Nurse Autonomy Decreases the Odds of 30-Day Mortality and Failure to Rescue. J. Nurs. Scholarsh. an Off. Publ. Sigma Theta Tau Int. Honor Soc. Nurs. 49, 73–79 (2017).
Luck, E. S. & Gillespie, B. M. Technological Advancements in the OR: Do We Need to Redefine Intraoperative Nursing Roles? AORN J. 106, 280–282 (2017).
Chard, R. The personal and professional impact of the future of nursing report. AORN J. 98, 273–280 (2013).
Special report: the future of perioperative practice. AORN J. 105, P6–P15 (2017).
Byrne, M. D. Engaged: the potentially rocky marriage of patients and their digital data. J Perianesth Nurs 29, 242–245 (2014).
Texto completo:
ARTÍCULO
Refbacks
No hay Refbacks actualmente.
This
work
is licensed under a
Creative Commons Attribution 3.0 License
.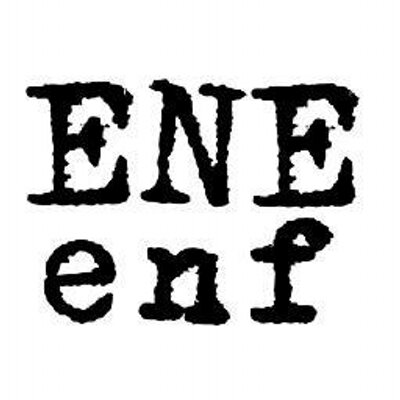 A MC Rosell. El que la conoció no pudo evitar enamorarse de ella.
A Lourdes Álvaro y a su maravillosa historia de amor y lucha. Cuánto espacio se puede ocupar con poco movimiento.
 Todo el contenido de esta revista, excepto donde está identificado, está bajo una Licencia Creative Commons