VIVENCIAS DE LAS ENFERMERAS ANTE LA MUERTE. UNA REVISIÓN.
Resumen
En el presente ensayo se ha tenido como objetivo principal mostrar qué vivencias o percepciones tienen las enfermeras al cuidar a un ser humano en la etapa final de su vida. Los autores apoyándose en diversas publicaciones, describen que para la enfermera la muerte de un paciente supone un hecho complejo y drástico en su vida presentándose en la profesional sentimientos de tristeza, impotencia o rabia entre otros. El proceso de morir no está aislado del contexto sociocultural del paciente ni de la profesional. Se requiere de mejoras en la competencia profesional de los profesionales para afrontar la etapa final de la vida, ya que no existe suficiente preparación a nivel emocional y asistencial porque el morir no ha sido suficientemente abordado ni se ha tenido en cuenta lo que siente la enfermera.
Palabras clave
Enfermería, vivencias, muerte, cuidados al final de la vida.
Citas
Aló de Moraes, C. J. & Marques Granato, T.M. (2014). Narrativas de uma Equipe de Enfermagem Diante da Iminência da Morte. Psicho, 45(4), 475-484.
Benbunan-Bentata, B., Cruz-Quintana, F., Roa-Venegas, J. M., Villaverde-Gutiérrez, C., & Benbunan-Bentata, B. R. (2007). Afrontamiento del Dolor y la Muerte en Estudiantes de Enfermería: una Propuesta de Intervención. International Journal of Clinical and Health Psychology, 7(1), 197-205.
Beraldo, L. M., Almeida, D. V. D., & Bocchi, S. C. M. (2015). From Frustration to Coping with Caring for Death by Nurse Technicians. Revista Brasileira de Enfermagem, 68(6), 1013-1019. DOI: 10.1590/0034-7167.2015680603i
Celma Perdigon, A., & Strasser, G. (2015). El Proceso de Muerte y la Enfermería: un Enfoque Relacional. Reflexiones Teóricas en Torno a la Atención Frente a la Muerte. Physis - Revista de Saúde Coletiva, 25 (2), 485-500. DOI: 10.1590/S0103-73312015000200009
De Sousa, D. M., de Oliveira Soares, E., de Souza Costa, K. M., de Carvalho Pacífico, A. L., & Parente, A. D. C. M. (2009). A Vivência da Enfermeira no Processo de Morte e Morrer dos Pacientes Oncológicos. Texto & Contexto Enfermagem, 18(1), 41-47.
Dos Santos, M. A., & Hormanez, M. (2013). Atitude Frente à Morte em Profissionais e Estudantes de Enfermagem: Revisão da Produção Científica da Última Década. Ciência & Saúde Coletiva, 18, 2757-2768.
Dos Santos, J. L., Corral-Mulato, S., & Bueno, S. M. V. (2015). Morte e Luto: a Importância da Educação para o Profissional de Saúde. Arquivos de Ciências da Saúde da UNIPAR, 18(3), 199-203. DOI: 10.25110/arqsaude.v18i3.2014.5196.
Espinoza-Venegas, M., Luengo-Machuca, L., & Sanhueza-Alvarado, O. (2016). Actitudes en Profesionales de Enfermería Chilenos hacia el Cuidado al Final de la Vida. Análisis Multivariado. Aquichan, 16(4), 430-446.DOI: 10.5294/aqui.2016.16.4.3
Freitas, T. D., Banazeski, A. C., Eisele, A., Souza, E. N., Bitencourt, J. V., & Souza, S. S. D. (2016). O Olhar da Enfermagem Diante do Processo de Morte e Morrer de Pacientes Críticos: Uma Revisão Integrativa. Enfermería Global, 15(1), 322-360.
García Hernández, A.M. (1991). Educación en Enfermería para Ayudar a Morir con Dignidad. Enfermería Clínica 1 (4), 26-28.
García Hernández, A.M. (1993). Curriculum y Educación para la Muerte. Enfermería Clínica, 3 (5), 197-201.
García Hernández, A. M. (2008). Muerte Prematura vs Muerte del Prematuro: la Evitación de la Muerte Prematura y la Búsqueda de la Muerte Tranquila en la UCI-Pediátrica del Hospital Universitario de Canarias. Una Experiencia Formativa en la Práctica. ENE. Revista de Enfermería, 2(2), 52-73.
García Hernández, A. M. (2017). El Grupo de Investigación de la Universidad de La Laguna Cuidados al Final de la Vida. Ene. Revista de Enfermería, 11(2), 0-0.
Guedes Fontoura, E., & Oliveira Santa Rosa, D. D. (2013). Vivencia de las Enfermeras ante los Cuidados en el Proceso de Muerte. Index de Enfermería, 22(1-2), 25-29. DOI: 10.4321/S1132-12962013000100006
Hercos, T. M., Vieira, F. D. S., Oliveira, M. S. D., Buetto, L. S., Shimura, C. M. N., & Sonobe, H. M. (2014). O Trabalho dos Profissionais de Enfermagem em Unidades de Terapia Intensiva na Assistência ao Paciente Oncológico. Rev Bras Cancerol, 60(1), 51-8.
Kegel, C. (2016). Balinese nurse's experience of patient death: Viewed in the light of their cultural background (Dissertation of Independent thesis Basic level). Ersta Sköndal University College, Department of Health Care Sciences. Bali. Retrieved from http://urn.kb.se/resolve?urn=urn:nbn:se:esh:diva-5364
Kellogg, M. B., Barker, M., & McCune, N. (2014). The Lived Experience of Pediatric Burn Nurses Following Patient Death. Pediatric Nursing, 40(6), 297-300.
Kent, B., Anderson, N. E., & Owens, R. G. (2012). Nurses' early Experiences with Patient Death: the Results of an on-line Survey of Registered Nurses in New Zealand. International Journal of Nursing Studies, 49(10), 1255-1265. DOI: 10.1016/j.ijnurstu.2012.04.005
Kuhn, T., Lazzari, D. D., & Jung, W. (2011). Vivências e Sentimentos de Profissionais de Enfermagem nos Cuidados ao Paciente sem Vida. Revista Brasileira de Enfermagem, 64(6), 1075-1081. DOI 10.1590/S0034-71672011000600013
Lopera Betancur, MA. (2015). Nursing Care of Patients During the Dying Process: a Painful Professional and Human Function. Invest Educ Enferm, 33(2), 297-304. DOI: 10.17533/udea.iee.v33n2a12
Lopera-Betancur, M. A. (2015). Significado Atribuido por las Enfermeras a la Educación para Cuidar del Paciente Moribundo. Enfermería Universitaria, 12(2), 73-79. DOI: 10.1016/j.reu.2015.04.002
Lopera Betancur, MA. (2016). Acompañar en la Muerte es un Pilar del Cuidado, una Dolorosa Obligación y un Dilema. Ciencia y enfermería, 22(1), 65-74. DOI: 10.4067/S0717-95532016000100006
Lopes Magalhães, A.V., & Lyra da Silva, R.C. (2009). Los Conceptos de Muerte y Morir en Enfermería y las Relaciones con el Ethos del Cuidado. Enfermería Global, (17) Recuperado en 27 de mayo de 2018, de http://scielo.isciii.es/scielo.php?script=sci_arttext&pid=S169561412009000300004&lng=es&tlng=es.
Marchán Espinosa, S. (2016). Afrontamiento del Profesional de Enfermería ante la Muerte de Pacientes, en Unidades de Paliativos y Oncología. Nure Investigación, 13(82).
Marván, M. L., Oñate-Ocaña, L. F., Santillán-Doherty, P., & Álvarez-del Río, A. (2017). Facing Death in the Clinical Practice: a View from Nurses in Mexico. Salud Pública de México, 59(6), 675-681.
Maza Cabrera, M., Zavala Gutiérrez, M., & Merino Escobar, J. M. (2009). Actitud del Profesional de Enfermería ante la Muerte de Pacientes. Ciencia y Enfermería, 15(1), 39-48. DOI: 10.4067/S0717-95532009000100006
Pacheco Pérez, L. A., Berumen Burciaga, L. V., López López, MA., Molina Seañez, AO. (2013). Resiliencia en el Profesional de Enfermería que Cuida a Personas en Proceso de Morir. ENE, Revista de Enfermería, 7(2).
Salgado Pereira Silva, L. C., Valença, C. N., & Germano, R. M. (2010). Percepções dos Profissionais de Enfermagem Intensiva frente a Morte do Recém-Nascido. Revista Brasileira de Enfermagem, 63(2), 238-242. DOI: 10.1590/S0034-71672010000200011
Stochero, H. M., Nietsche, E. A., Salbego, C., Pivetta, A., Schwertner, M. V. E., Fettermann, F. A., & Rodrigues de Lima, M. G. (2016). Feelings and Difficulties Experienced by Nursing Students in Coping with Death and the Process of Dying. Aquichan, 16(2), 219-229. DOI: 10.5294/aqui.2016.16.2.9
Strang, S., Henoch, I., Danielson, E., Browall, M., & Melin‐Johansson, C. (2014). Communication About Existential Issues with Patients Close to Death—Nurses' Reflections on Content, Process and Meaning. Psycho‐Oncology, 23(5), 562-568. DOI: 10.1002/pon.3456.
Susaki, TT., Paes da Silva, M. J., & Possari, J. F. (2006). Identificação das Fases do Processo de Morrer pelos Profissionais de Enfermagem. Acta Paulista de Enfermagem, 19(2), 144-149.
Vega, P. V., Rodríguez, R. G., Bonilla, J. M., Martínez, M. S. R., Torres, C.P., Jarufe, E. A., Mandiola, J.B., Díaz, C.O. & Martínez, S.R. (2013). Develando el Significado del Proceso de Duelo en Enfermeras (os) Pediátricas (os) que se Enfrentan a la Muerte de un Paciente a Causa del Cáncer. Aquichan, 13(1), 81-91.
Yu, H. U., & Chan, S. (2010). Nurses' Response to Death and Dying in an Intensive Care Unit–a Qualitative Study. Journal of Clinical Nursing, 19(7‐8), 1167-1169. DOI: 10.1111/j.1365-2702.2009.03121.x
Zheng, R., Lee, S. F., & Bloomer, M. J. (2016). How New Graduate Nurses Experience Patient Death: A Systematic Review and Qualitative Meta-Synthesis. International Journal of Nursing Studies, 53, 320-330. DOI: 10.1016/j.ijnurstu.2015.09.013
Texto completo:
ARTÍCULO
Refbacks
No hay Refbacks actualmente.
This
work
is licensed under a
Creative Commons Attribution 3.0 License
.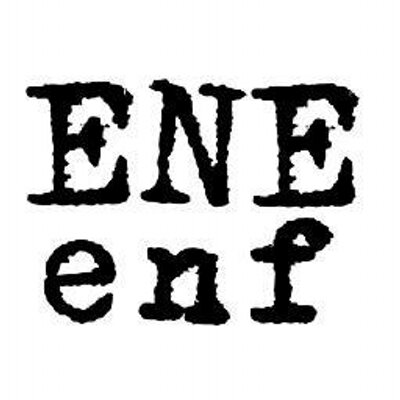 A MC Rosell. El que la conoció no pudo evitar enamorarse de ella.
A Lourdes Álvaro y a su maravillosa historia de amor y lucha. Cuánto espacio se puede ocupar con poco movimiento.
 Todo el contenido de esta revista, excepto donde está identificado, está bajo una Licencia Creative Commons