BENEFICIOS DE LA PRÁCTICA DE YOGA DURANTE LA MENOPAUSIA. REVISIÓN BIBLIOGRÁFICA.
Resumen
Durante la menopausia algunas mujeres refieren sintomatología asociada como sofocos, alteraciones del sueño, modificaciones uro-ginecológicas o cambios psicosociales entre otros. El objetivo del presente trabajo es revisar la evidencia existente de los beneficios de la práctica del yoga durante la menopausia. Se realiza una revisión bibliográfica mediante la búsqueda en bases de datos durante marzo de 2017 concluyendo que la práctica de yoga puede ser beneficiosa durante la menopausia.
Palabras clave
menopausia; yoga; calidad de vida
Citas
Comparative Assessment of the Effects of Hatha Yoga and Physical Exercise on Biochemical Functions in Perimenopausal Women. Chaturvedi A, Nayak G, Nayak AG, Rao A. J Clin Diagn Res. 2016 Aug;10(8):KC01-4
What works? Evidence for lifestyle and nonprescription therapies in menopause.Warnecke E. Aust Fam Physician. 2011 May;40(5):286-9.
Management of menopause-associated vasomotor symptoms: Current treatment options, challenges and future directions. Pachman DR, Jones JM, Loprinzi CL. Int J Womens Health. 2010 Aug 9;2:123-35.
Medical Yoga Therapy. Stephens I. Children (Basel). 2017;4(2). http://www.mdpi.com/2227-9067/4/2/12/htm
Yoga and menopausal transition.Vaze N, Joshi S. J Midlife Health. 2010 Jul;1(2):56-8
Predictors of yoga use among patients with breast cancer.Desai K, Bowman MA, Galantino ML, Hughes-Halbert C, Vapiwala N, Demichele A, Mao JJ. Explore (NY). 2010 Nov-Dec;6(6):359-63
Menopause, the metabolic syndrome, and mind-body therapies.Innes KE, Selfe TK, Taylor AG. Menopause. 2008 Sep-Oct;15(5):1005-13
Effect of yoga on menopausal symptoms.Joshi S, Khandwe R, Bapat D, Deshmukh U. Menopause Int. 2011 Sep;17(3):78-81
Complementary health approach to quality of life in menopausal women: a community-based interventional study.Jayabharathi B, Judie A.Clin Interv Aging. 2014 Nov 7;9:1913-21
Dietary intakes and antioxidant status in mind-body exercising pre- and postmenopausal women.Palasuwan A, Margaritis I, Soogarun S, Rousseau AS. J Nutr Health Aging. 2011 Aug;15(7):577-84.
Effects of Yogasanas on osteoporosis in postmenopausal women.Motorwala ZS, Kolke S, Panchal PY, Bedekar NS, Sancheti PK, Shyam A. Int J Yoga. 2016 Jan-Jun;9(1):44-8
The effects of weight bearing yoga training on the bone resorption markers of the postmenopausal women.Phoosuwan M, Kritpet T, Yuktanandana P. J Med Assoc Thai. 2009 Sep;92 Suppl5:S102-8
Yoga might be an alternative training for the quality of life and balance in postmenopausal osteoporosis.Tüzün S, Aktas I, Akarirmak U, Sipahi S, Tüzün F. Eur J Phys Rehabil Med. 2010 Mar;46(1):69-72.
Hatha Yoga practice decreases menopause symptoms and improves quality of life: A randomized controlled trial.Jorge MP, Santaella DF, Pontes IM, Shiramizu VK, Nascimento EB, Cabral A, Lemos TM, Silva RH, Ribeiro AM. Complement Ther Med. 2016 Jun;26:128-35
Yoga increased serum estrogen levels in postmenopausal women-a case report.Afonso RF, Kozasa EH, Rodrigues D, Leite JR, Tufik S, Hachul H. Menopause. 2016 May;23(5):584-6
Pilot study of integral yoga for menopausal hot flashes.Avis NE, Legault C, Russell G, Weaver K, Danhauer SC. Menopause. 2014 Aug;21(8):846-54.
Feasibility and acceptability of restorative yoga for treatment of hot flushes: a pilot trial.Cohen BE, Kanaya AM, Macer JL, Shen H, Chang AA, Grady D. Maturitas. 2007 Feb 20;56(2):198-204.
Treating the climacteric symptoms in Indian women with an integrated approach to yoga therapy: a randomized control study.Chattha R, Raghuram N, Venkatram P, Hongasandra NR. Menopause. 2008 Sep-Oct;15(5):862-70
Efficacy of yoga for vasomotor symptoms: a randomized controlled trial.Newton KM, Reed SD, Guthrie KA, Sherman KJ, Booth-LaForce C, Caan B, Sternfeld B, Carpenter JS, Learman LA, Freeman EW, Cohen LS, Joffe H, Anderson GL, Larson JC, Hunt JR, Ensrud KE, LaCroix AZ. Menopause. 2014 Apr;21(4):339-46.
Yoga decreases insomnia in postmenopausal women: a randomized clinical trial.Afonso RF, Hachul H, Kozasa EH, Oliveira Dde S, Goto V, Rodrigues D, Tufik S, Leite JR. Menopause. 2012 Feb;19(2):186-93
Functional and physiological effects of yoga in women with rheumatoid arthritis: a pilot study.Bosch PR, Traustadóttir T, Howard P, Matt KS. Altern Ther Health Med. 2009 Jul-Aug;15(4):24-31.
Yoga and meditation for menopausal symptoms in breast cancer survivors-A randomized controlled trial.Cramer H, Rabsilber S, Lauche R, Kümmel S, Dobos G. Cancer. 2015 Jul 1;121(13):2175-84.
Yoga of Awareness program for menopausal symptoms in breast cancer survivors: results from a randomized trial.Carson JW, Carson KM, Porter LS, Keefe FJ, Seewaldt VL. Support Care Cancer. 2009 Oct;17(10):1301-9
Effects of yoga exercise on serum adiponectin and metabolic syndrome factors in obese postmenopausal women.Lee JA, Kim JW, Kim DY.Menopause. 2012 Mar;19(3):296-301
Effect of Raja yoga meditation on the lipid profile of post-menopausal women.Vyas R, Raval KV, Dikshit N. Indian J Physiol Pharmacol. 2008 Oct-Dec;52(4):420-4.
Menopausal quality of life: RCT of yoga, exercise, and omega-3 supplements.Reed SD, Guthrie KA, Newton KM, Anderson GL, Booth-LaForce C, Caan B, Carpenter JS, Cohen LS, Dunn AL, Ensrud KE, Freeman EW, Hunt JR, Joffe H, Larson JC, Learman LA, Rothenberg R, Seguin RA, Sherman KJ, Sternfeld BS, LaCroix AZ. Am J Obstet Gynecol. 2014 Mar;210(3):244.e1-11
Texto completo:
XML
PDF
Refbacks
No hay Refbacks actualmente.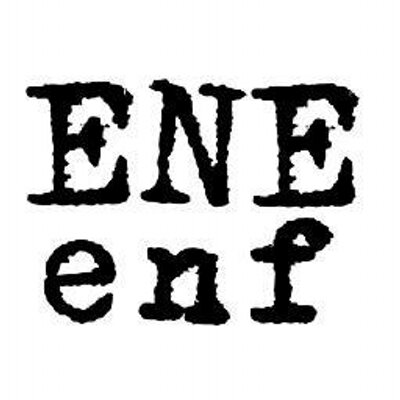 A MC Rosell. El que la conoció no pudo evitar enamorarse de ella.
El cuidado forma parte de la realidad y por tanto puede ser científicamente explicado: se puede aspirar a encontrar su qué y su porqué
El diagnóstico enfermero: Fundamentos desde el lenguaje de la Cuidadología
 Todo el contenido de esta revista, excepto donde está identificado, está bajo una Licencia Creative Commons