¿CÓMO CREES QUE TE VEN? IMAGEN DE LA ENFERMERÍA PERCIBIDA POR USUARIOS Y PROFESIONALES
Resumen
La imagen social de enfermería parece confusa. Objetivo: describir percepciones desde profesional y usuario. Estudio analítico descriptivo-observacional. 1)Encuesta on-line, para enfermeras, con ocho aspectos. 2)Encuesta para pacientes. Ponderación 1-10. Recogida: noviembre-2014 marzo-2015. Variables nominales resumidas según frecuencia de categorías y de escala, media-desviación estándar. Análisis bivariantes: pruebas correlacionales de Pearson, T Student, ANOVA de un factor, bilaterales, significación alfa 0,05; SPSS.v.21. Resultados: Enfermeras: 38,4(10,8)años, 68,8% mujeres; Pacientes: 54(18,6)años, 54,5% mujeres. Se encontraron diferencias (p<0,05) entre puntuaciones asignadas por profesionales-pacientes para todos los aspectos excepto "prestigio social". Discusión-conclusión: La población valoró mejor a las enfermeras de lo que éstas mismas creen. 
Palabras clave
identificación social; rol de la enfermera; atención de enfermería
Citas
De la Rosa Eduardo R, Zamora Monge G. Cuidados invisibles: ¿son suficientemente reconocidos?. Index Enferm [revista en la Internet]. 2012 Dic [citado 2015 Jul 15]; 21(4): 219-223. Disponible en: http://scielo.isciii.es/scielo.php?script=sci_arttext&pid=S1132-12962012000300009&lng=es. http://dx.doi.org/10.4321/S1132-12962012000300009.
Huercanos Esparza I. El cuidado invisible, una dimensión de la profesión enfermera. Biblioteca Lascasas, 2010; 6(1). Disponible en http://www.indexf. com/lascasas/documentos/lc0510.php
Gordon S, Buresh B. From silence to voice: what nurses know and must communicate to the public. Ithaca: New York. Cornell University Press. 3º ed: 2013.
Real Academia Española. Diccionario de la lengua española. 23º edición. 2014. Disponible en: http://www.rae.es/recursos/diccionarios/drae
Stokowski LA. A Matter of Respect and Dignity: Bullying in the Nursing Profession. Medscape. 2010. Disponible en: http://www.medscape.com/viewarticle/729474
Brito Brito PR. La imagen de las enfermeras en series de TV españolas. 2015. Disponible en: http://enfermeriavisible.es/?p=243
Miguelez-Chamorro A, Ferrer- Arnedo C. La enfermería familiar y comunitaria: referente del paciente crónico en la comunidad. Enf Clín. 2014; 24(1):5-11.
Real Decreto 571/1990, de 27 de abril, por el que se dictan normas sobre la estructura periférica de gestión de los servicios sanitarios gestionados por el Instituto Nacional de la Salud. Boletín Oficial del Estado nº 112 (10 de mayo de 1990).
Del Pino Casado R, Martínez Riera JR. Estrategias para mejorar la visibilidad y accesibilidad de los cuidados enfermeros en Atención Primaria de Salud. Rev Adm Sanit. 2007; 5 (2): 311-37.
Gonzalo Ortega A. Libre elección de enfermera. VII Reunión de invierno de la AEC; 2013 10-11 oct: Alicante. Asociación de Enfermería Comunitaria, 2013.
Centro de Investigaciones Sociológicas. Barómetro marzo 2013. Consultado el 15 de agosto de 2013. Disponible en: https://web.archive.org/web/20150429074156/http://www.cis.es/cis/export/sites/default/-Archivos/Marginales/2980_2999/2981/Es2981.pdf
Gordon S. Nursing against the odds. Cornel University press, 2005.
Sandín Váquez M, Conde Espejo P y Grupo de investigación sobre Utilización de Servicios de Atención Primaria. Hiperfrecuentación: percepción de los profesionales de atención primaria sobre su definición, motivos, situaciones y la relación con los pacientes hiperfrecuentadores. Rev Calid Asist. 2010; 25 (1):21- 27. Disponible en: http://apps.elsevier.es/watermark/ctl_servlet?_f=10&pident_articulo=13146568&pident_usuario=0&pcontactid=&pident_revista=256&ty=88&accion=L&origen=zonadelectura&web=www.elsevier.es&lan=es&fichero=256v25n01a13146568pdf001.pdf
Texto completo:
HTML
Refbacks
No hay Refbacks actualmente.
This
work
is licensed under a
Creative Commons Attribution 3.0 License
.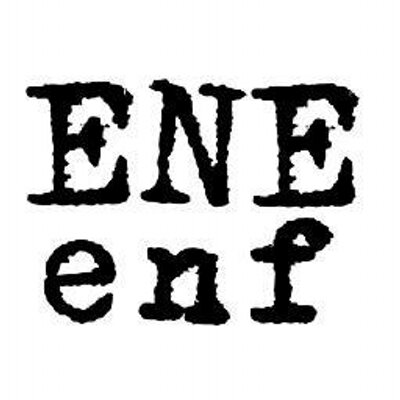 A MC Rosell. El que la conoció no pudo evitar enamorarse de ella.
A Lourdes Álvaro y a su maravillosa historia de amor y lucha. Cuánto espacio se puede ocupar con poco movimiento.
 Todo el contenido de esta revista, excepto donde está identificado, está bajo una Licencia Creative Commons