Competencias enfermeras de la especialidad de Enfermería Familiar y Comunitaria: una revisión sistemática.
Resumen
Objetivos: Se expone una revisión sistemática de las evidencias disponibles sobre las competencias de la especialidad de Enfermería Familiar y Comunitaria (Orden SAS 1729/2010, de 17 de junio). Método:Las bases de datos de consulta son MEDLINE, SciELO, IBECS, Cochrane, INAHTA. La búsqueda se realiza en castellano, inglés y portugués, limitando por fecha a los artículos publicados entre los años 2000 y 2013. Se incluyen artículos disponibles en el momento de la búsqueda. Se analiza la calidad de los estudios con las listas de comprobación de CASPe y se clasifican por niveles de evidencia según la estructura FAME de Joanna Briggs Institute. Resultados: Se encuentran 51649 artículos, de los cuales se seleccionan 62. Los resultados se exponen en una tabla organizados por las competencias a las que se asocian. Conclusión: Destaca que existan gran cantidad de publicaciones relacionadas con determinadas competencias, encontrando numerosos estudios sobre calidad y satisfacción; en cambio, no se han encontrado estudios sobre competencias en prevención primaria en adulto sano. Tampoco se encuentran artículos que engloben todas las competencias de la especialidad en su conjunto. Esta revisión señala y propone la necesidad de enriquecer este tema de reciente implantación en el ámbito de las especialidades de la enfermería.
Palabras clave
Competencia Profesional; Enfermería en Salud Comunitaria; Revisión Sistemática.
Citas
Sánchez-Gómez MB, Duarte Clíments G, Aguirre Jaime A, Sierra López A, Arias Rodríguez A, De Armas-Felipe JM. Análisis cualitativo de las competencias para la especialidad de Enfermería Familiar y Comunitaria. Construyendo el camino hacia la enfermería clínica avanzada. ENE. Revista de Enfermería. Agosto. 2012; 6 (2).
Montero Morales C, Tapia Valero C, Rodríguez Herrera M, Duarte Clíments G, Sánchez Gómez MB, Vargas Álvarez C, et al. Enfermera y prescripción: ¿hay evidencias sobre prescripción enfermera?. Revisión sistemática. Banco de evidencias en cuidados de SACYL, 2009.
Horrocks S, Anderson E, Salisbury C. Systematic review of whether nurse practitioners working in primary care can provide equivalent care to doctors. BMJ. 2002 April 6; 324(7341): 819–823.
Fajardo Trasobares ME, Germán Bes C. Influencia del género en el reconocimiento de los cuidados enfermeros. Index Enferm, Nov 2004, vol.13, no.46, p.09-12.
Ahn HJ, Park HA. Adverse-Drug-Event surveillance using narrative nursing records in electronic nursing records. Comput Inform Nurs. 2013 Jan;31(1):45-51.
Kohle-Ersher A, Chatterjee P, Osmanbeyoglu HU, Hochheiser H, Bartos C. Evaluating the barriers to point-of-care documentation for nursing staff. Comput Inform Nurs. 2012 Mar;30(3):126-33.
Venning P, et al. Randomised controlled trial comparing cost effectiveness of general practitioners and nurse practitioners in primary care. BMJ 2000 ;320; 1048-1053.
Laurant M, Reeves D, Hermens R, Braspenning J, Grol R, Sibbald B. Sustitución de médicos por enfermeras en la atención primaria (Revisión Cochrane traducida). En: La Biblioteca Cochrane Plus, 2008 Número 4. Oxford: Update Software Ltd. Disponible en: http://www.update-software.com. (Traducida de The Cochrane Library, 2008 Issue 3. Chichester, UK: John Wiley & Sons, Ltd.).
Texto completo:
PDF
Refbacks
No hay Refbacks actualmente.
This
work
is licensed under a
Creative Commons Attribution 3.0 License
.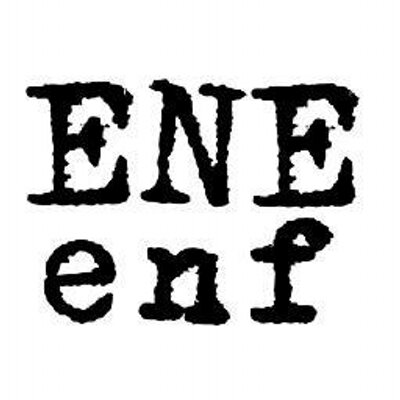 A MC Rosell. El que la conoció no pudo evitar enamorarse de ella.
A Lourdes Álvaro y a su maravillosa historia de amor y lucha. Cuánto espacio se puede ocupar con poco movimiento.
 Todo el contenido de esta revista, excepto donde está identificado, está bajo una Licencia Creative Commons