El efecto de los ratio enfermera-paciente en los resultados de los pacientes en unidades especializadas de agudos. [EVIDENCIA COMENTADA]
Resumen
Las enfermeras son determinantes en la prestación de cuidados de calidad en los hospitales de agudos. Sin embargo, la ratio enfermera-paciente no está claramente consensuado. A la luz de esto, se requiere una revisión actualizada de la evidencia sobre el efecto de las ratios del personal de enfermería en los resultados sobre el paciente.
La falta de criterios unificados para establecer la dotación de los ratios enfermeras-pacientes en unidades especiales de agudos conduce a los autores a realizar ésta revisión sobre los estudios recientemente publicados que investigan ésta asociación.
Uno de los retos a los que enfrentan los responsables de la dotación de personal, es encontrar una manera de entender, la influencia de los múltiples factores que componen cada entorno de la atención individual y que probablemente difieren entre organizaciones y países.
Referencia del documento de práctica clínica basada en la evidencia comentado: 
Driscoll, A., Grant, M. J., Carroll, D., Dalton, S., Deaton, C., Jones, I., Astin, F. (2018). EUROPEAN SOCIETY OF CARDIOLOGY ® The effect of nurse-to-patient ratios on nurse-sensitive patient outcomes in acute specialist units: a systematic review and meta-analysis. European Journal of Cardiovascular Nursing, 17(1): 6–22. https://doi.org/10.1177/1474515117721561
Palabras clave
Nursing; workforce; staffing; nurse-to-patient ratio;
Citas
Aragon Penoyer, D. (2010). Nurse staffing and patient outcomes in critical care: A concise review. Critical Care Medicine, 38(7), 1521–1528. https://doi.org/10.1097/CCM.0b013e3181e47888
Kelly, D. M., Kutney-Lee, A., McHugh, M. D., Sloane, D. M., & Aiken, L. H. (2014). Impact of Critical Care Nursing on 30-Day Mortality of Mechanically Ventilated Older Adults*. Critical Care Medicine, 42(5), 1089–1095. https://doi.org/10.1097/CCM.0000000000000127
McHugh, M. D., Rochman, M. F., Sloane, D. M et al. Better Nurse Staffing and Nurse Work Environments Associated With Increased Survival of In-Hospital Cardiac Arrest Patients. Med Care 2016; 54: 74–80.
Texto completo:
EVIDENCIA
Refbacks
No hay Refbacks actualmente.
This
work
is licensed under a
Creative Commons Attribution 3.0 License
.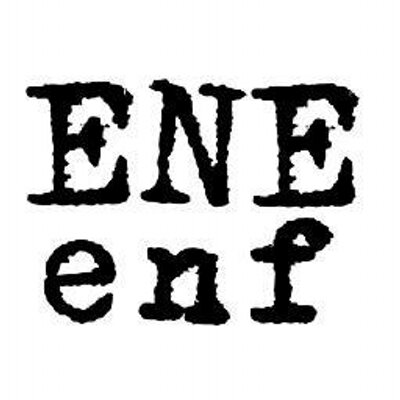 A MC Rosell. El que la conoció no pudo evitar enamorarse de ella.
A Lourdes Álvaro y a su maravillosa historia de amor y lucha. Cuánto espacio se puede ocupar con poco movimiento.
 Todo el contenido de esta revista, excepto donde está identificado, está bajo una Licencia Creative Commons