Desplazamiento de catéteres venosos de punción ecodirigida. Estudio transversal sobre la influencia de la estrategia eFIX para la selección del dispositivo de fijación
Resumen
La canulación por micropunción ecodirigida de venas profundas del brazo aumenta la tasa de éxito al primer intento y reduce la probabilidad de complicaciones1 lo que redunda en la mejora de la eficiencia del procedimiento. El desplazamiento del catéter es una complicación evitable que se relaciona con mayor riesgo de flebitis, trombosis e infecciones2, así como con mayor gasto económico y por tanto una disminución de la eficiencia del procedimiento 3-8. La estrategia de selección del dispositivo de fijación (eFIX)  pretende ser una herramienta que minimize las posibilidades de desplazamiento del dispositivo de acceso vascilar (DAV). OBJETIVOS: General: Analizar la influencia de la estrategia "eFIX" para la selección del dispositivo de fijación sobre el desplazamiento de los catéteres venosos implantados con punción ecodirigida. Específico: Identificar la existencia de relación entre el desplazamiento del DAV y la aparición de trombosis, flebitis y BRC. MATERIAL Y MÉTODO: Se realizó estudio observacional analítico de corte transversal.  Se incluyeron todas las inserciones exitosas realizadas en los pacientes mayores de 14 años ingresados en el Hospital Universitario de La Palma que cumplían criterios para un catéter venoso tipo Midline (ML) o Catéter Central de Inserción Periférica (CCIP) entre el 1 de julio de 2021 y el 30 de junio de 2022. Se identificó como variable dependiente el desplazamiento del catéter y como variable independiente la aplicación de la estrategia de selección del sistema de fijación (eFIX) (de elaboración propia) que incluye el uso rutinario de dispositivos adhesivos (DA) con tecnología statlock y la selección de pacientes para el uso de anclajes subtutáneos (ASC) y adhesivo tisular. Análisis de datos con estadística descriptiva con medida de efecto OR. RESULTADOS: Se revisaron 378 registros. 171 (45,23%) corresponden al grupo sin aplicación de la eFIX  identificando 25 casos (14,61%) de desplazamiento y 207 (54,76%) pertenecientes al grupo con aplicación de la eFIX identificando 11 casos (5,31%) de desplazamiento. Resultando un OR= 0.32 con error estándar de 0,37 y IC 95% (0,68 y 0,15). IC 99% (0,86 y 0,12). En el primer grupo se identificaron 7 casos (4%) de trombosis, 1 caso (0,5%) de flebitis y 0 casos de infecciones. En el segundo grupo se identificaron 7 casos (3,38%) de trombosis, 0 casos de flebitis y 0 casos de infecciones.  DISCUSIÓN: Los datos muestran una disminución del desplazamiento del catéter en los pacientes con aplicación de la eFIX. Según los resultados obtenidos, la aplicación de esta estrategia influye en la disminución del desplazamiento al discriminar el uso de DA y ASC atendiendo al bajo riesgo de desplazamiento atribuible al ASC  (0-1,5%)6 en comparación con el 14-20% atribuibles a los DA5. El estudio puede estar limitado por sesgos de selección y confusión pero los resultados abren la puerta a futuros estudios. CONCLUSIÓN: Se consideró un factor influyente la aplicación de la estrategia de selección del sistema de fijación en la disminución de la prevalencia del desplazamiento de los catéteres venosos de punción ecodirigida y sus complicaciones relacionadas.
Palabras clave
Dispositivos de acceso vascular; ultrasonografía intervencional, efectos adversos, infecciones relacionadas con catéteres; protocolos clínicos;
Citas
Liu L,Tan Y, Shangyingying L, et Al. "Modified dynamic needle tip positionig" short-axis, out-of-plane, ultrasound-guied radial artery cannulation in neonates: a randomized controlled trial. Anesth analog. 2019;129(1):178.
C.S. Molina-Mazón, et al. "Estudio comparativo sobre fijación de cateter venoso central mediante sutura versus dispositivo adhesivo". Enfermería intensiva. 2018; vol.9.Núm.3;103-112.
Cardella et al., Cumulative experience with 1,273 peripherally inserted central catheters at a single institution. JVIR 1996; 7:5-13.
SUTURE-LESS CATHETER FIXATION The Time is Now. Rihard Knafelj, MD, PhD, Suzana Rozman, RN, Ida Levec, RN, Bojana Korošec RN, Vanda Kramar, RNUniversity Medical Center Ljubljana, Sovenia
Broadhurst, D., Mallick, R., Ottawa Hospital Research Institute, Ottawa, ON, Canada. PICC Securement Dressings – A Randomized Controlled Trial in the Homecare Setting. Association for Vascular Access 2014, Poster C3
Egan, G., Siskin, G., Weinmann, R., Galloway, M., A Prospective Postmarket Study to Evaluate the Safety and Effi cacy of a New Peripherally Inserted Central Catheter Stabilization System. J Infus Nurs. 2013; 36(3): 181-188.
SecurAcath is the only Subcutaneous Engineered Stabilization Device (ESD) that Meets the 2016 Infusion Therapy Standards of Practice. Journal of Infusion Nursing, Vol. 39, No. 1S, Jan/Feb 2016
Hill, J. MN, RN, OCN, CVAA(c), VA-BC, St Paul's Hospital, Vancouver, BC, Canada. Beyond the Dressing for PICCs - Strategy for Cost-Savings and Work Effi ciency. Oral Presentation, World Congress Vascular Access, June 2014
Ministerio de Sanidad, Servicios Sociales e igualdad. Guías de práctica clínica en el Sistema Nacional de Salud. "Guía práctica clínica sobre terapia intravenosa con dispositivos no permanentes en el adulto". 2014. Versión resumida. Www.guiasalud.es.
Josep A. Capdevila. "Revisión. El catéter periférico: El gran olvidado de la infección nosocomial". Servicio de Medicina interna, Hospital de mataró. Rev Esp Quimioter 2013;26(1):1-5
Registered nurse´s assosiation of Ontario (RNAO). "Guía de buenas prácticas. Acceso vascular. 2ª Edición". Junio de 2021.
Nuria Fortes Escalona, Juana María Fernández Domínguez, Concepción Cruzado Álvarez, Susana García Matez. "Uso de catéteres venosos de línea media en pacientes hospitalizados". Enferm. glob.vol.18 no.56 Murcia oct. 2019 Epub 23-Dic-2019. https://dx.doi.org/10.6018/eglobal.18.4.334891
Jorge López González, José Luis López Prats, M.ª Ángeles Murillo Pozo, Olalla Moyano Leiva, María Slöcker Barrio, José M.ª Gómez Luque, Ignacio Oulego Erroz, Marta Muñoyerro Sesmero. Canalización vascular ecoguiada en pediatria. Sociedad y fundación Española de cuidados intensivos pediátricos. Protoc diagn ter pediatr. 2021;1:379-92.
McParlan D, Edgar L, Gault M, Gillespie S, Menelly R, Reid M. Intravascular catheter migration: A cross-sectional and health-economic comparison of adhesive and subcutaneous engineered stabilisation devices for intravascular device securement. J Vasc Access. 2020 Jan;21(1):33-38. doi: 10.1177/1129729819851059. Epub 2019 Jun 4. PMID: 31159638
Gilardi et al. Reduction of bacterial colonization at the exit site of peripherally inserted central catheters: a comparison between chlorhexidine-relasing sponge dressing and cyano-acrylate. J Vasc Access 2021 Jul;22(4):597-601. doi: 10.1177/1129729820954743. Epub 2020 Sep 4.
Gavacelt: Italian group of long-term venous access devices. Recommendations on use of gules ni venous access. 2021
Mercedes Marraco-Boncompte, Blanca Isabel Lorente-Roda, María Echamendi-Hernández, Alicia Yagüe-Gastón, Itziar Martínez-Arangoa, Marta Lerín-Lebrero. Incorporación de la técnica ecoguiada en la inserción periférica de vías centrales: un nuevo reto para enfermería en cuidados intensivos. Nursing. Vol. 36. Núm. 2. Páginas 53-57 (Marzo - Abril 2019).
Texto completo:
ARTÍCULO
Refbacks
No hay Refbacks actualmente.
This
work
is licensed under a
Creative Commons Attribution 3.0 License
.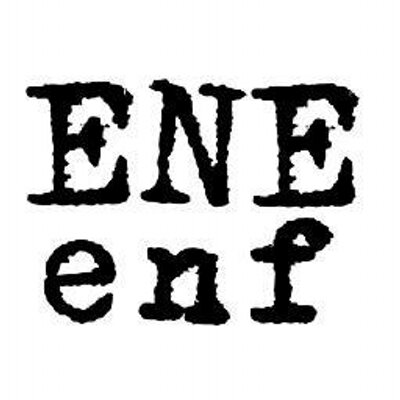 A MC Rosell. El que la conoció no pudo evitar enamorarse de ella.
A Lourdes Álvaro y a su maravillosa historia de amor y lucha. Cuánto espacio se puede ocupar con poco movimiento.
 Todo el contenido de esta revista, excepto donde está identificado, está bajo una Licencia Creative Commons