El índice de Barthel como predictor de riesgo en el anciano frágil en urgencias.
Resumen
Objetivo: Se propuso el índice de Barthel (IB) como método rápido y fácil para detectar a pacientes potencialmente frágiles que se pudieran beneficiar de estrategias específicas para ellos. Método: Para ello se seleccionó una muestra a partir de los pacientes mayores de 65 años que acudían al servicio de urgencias. Se realizó un estudio descriptivo en el que se recogió, entre otras variables sociodemográficas, el IB. A lo largo de 9 meses se recogió el número de hospitalizaciones, de readmisiones a urgencias y si el paciente falleció durante este tiempo. Resultados La muestra total fue de 591 pacientes. El 17,4% falleció a final del tiempo de seguimiento. El 41,9% de la muestra volvieron a acudir a urgencias al menos una vez y el 48,9% fueron hospitalizados al menos una vez, durante este tiempo. El 40,9% de la muestra eran independientes según el IB y un 27,3% presentaban dependencia severa o total. Se encontró significación estadística entre el IB con la mortalidad a 3, 6 y 9 meses. Los pacientes con Barthel≤60 tenían 3.55 (2.40, 5.23) veces más riesgo de mortalidad que los pacientes con >60. Conclusiones El uso del IB como herramienta predictiva de fragilidad ha quedado constatado con este estudio y el resto de bibliografía referenciada. De esta forma, se propone implementarlo en el triaje de los servicios de Urgencias, llevado a cabo por profesionales de enfermería, a los pacientes mayores de 65 años.
Palabras clave
Dependencia functional, Anciano frágil, Servicio de Emergencias, índice de Barthel, Mortalidad
Citas
Duaso E, López-Soto A. Valoración del paciente frágil en urgencias. Emergencias. 2009;21:362-369
Martín-Sánchez FJ, Fernández C, Gil P. Puntos clave en la asistencia al anciano frágil en Urgencias. Med Clin(Barc). 2013; 140(1):24-29
Carpenter WRC, Shelton E, Fowler S, Suffoletto B, Platts-Mills TF, Rothman RE et al. Risk Factors and Screening Instruments to Predict Adverse Outcomes for Undifferentiated Older Emergency Department Patients: A Systematic Review and Meta-analysis. Acad Emerg Med. 2015; 22:1–21.
Organización Mundial de la Salud (OMS). Informe mundial sobre el envejecimiento y la salud. [Internet] Suiza:OMS. 2015. Disponible en: www.who.int
Bodenmann P, Velonaki VS, Ruggeri O, Hugli O, Burnand B, Wasserfallen JB, et al. Case management for frequent users of the emergency department: study protocol of a randomised controlled trial. BMC Health Serv Res. 2014;14:264
Sinha SK, Bessman ES, Flomenbaum N, Leff B. A systematic review and qualitative analysis to inform the development of a new emergency department-based geriatric case management model. Ann Emerg Med. 2011; 57:672-82.
Caballero-Martínez MJ, Cabrero-García J, Richart-Martínez M, Muñoz-Mendoza CL. The spanish versions of the Barthel Index(BI) and the Katz index(KI) of activities of daily living(ADL): A estructurad review. Arch Gerontol Geriatr. 2009; 49: 77-84
Torres B, Nuñez E, Pérez D, Simón JP, Alastuey C, Díaz J et al. Índice de Charlson versus índice de Barthel como predictor de mortalidad e institucionalización en una unidad geriátrica de agudos y media estancia. Red Esp Geriatr Gerontol. 2009; 44(4):209-212.
Rossello X; Miró O; Llorens P; Jacob J, Herrero-Puente P, Gil V et al. Effect of Barthel Index on the Risk of Thirty-Day Mortality in Patients With Acute Heart Failure Attending the Emergency Department: A Cohort Study of Nine Thousand Ninety-Eight Patients From the Epidemiology of Acute Heart Failure in Emergency Departments Registry. Ann Emerg Med. 2019; 73: 589-598.
Formiga F. Chivite D, Conde A, Ruiz-Laiglesia F, González-Franco A, Pérez-Bocanegra C, Manzano L, Montero M. Basal functional status predicts three-month mortality after a heart failure hospitalization in elderly patients.The prospective RICA study. Int J Cardiol. 2014;172: 127-131
Martín-Sánchez FJ, Rodríguez-Adrada E, Vidán MT, Díez-Villanueva P, Llopis- García G, González del Castillo J, et al. Impacto de las variables geriátricas en la mortalidad a 30 días de los ancianos atendidos por insuficiencia cardiaca aguda. Emergencias. 2018; 30:149-155
Richards S, Peters T, Coast J, Gunell D, Darlow MA, Pounsford J. Inter-rater reliability of the Barthel ADL Index: how does a researcher compare to a nurse? Clin Rehabil. 2000:14:72-78
Hartigan I, O ́Mahony D. The Barthel Index: comparing inter-reliability between Nurses and Doctors in an older adult rehabilitation unit. Appl Nurs Res. 2011; 24:1-7
Cid-Ruzafa J, Damián-Moreno J. Valoración de la discapacidad física: El índice de Barthel. Rev Esp Salud Pública.1997;71: 177-137
Nobili A, Licata G, Salerno F, Pasina L, Tettamanti M, Franchi C. Polypharmacy, length of hospital stay and in-hospital mortality among elderly patients in internal medicine wards. The REPOSI study. Eur J Clin Pharmacol. 2011; 67: 507-519
Frazier SC. Health outcomes and polypharmacy in elderly individuals: an integrated literature review. J Gerontol Nurs. 2005; 31(9):4-11
Solé-Casals M, Chirveches-Pérez E, Puigoriol-Juvanteny E, Nubó-Puntíd N, Chabrera-Sanzey C, Subirana-Casacubertab,M. Perfil y resultados del paciente frágil valorado por la Enfermera de Práctica Avanzada en un servicio de urgencias .Enferm Clin. 2018; 28(6):365-374.
Goldstein JP, Andrew MK, Travers A. Frailty in older adults using pre-hospital care and the emergency department: a narrative review. Can Geriatr J. 2012; 15(1): 16-21
Martinez-Reig M, Flores T, Fernández M, Noguerón A, Romero L, Abizanda P. Fragilidad como predictor de mortalidad, discapacidad incidente y hospitalización a largo plazo en ancianos españoles. Estudio FRADEA. Rev Esp Geriatr Gerontol.2016; 51(2)
Bahrmann A, Benner A, Christ M, Bertsch T, Sieber CC, Katus H et al. The Charlson Comorbidity and Barthel Index predict length of hospital stay, mortality, cardiovascular mortality and rehospitalization in unselected older patients admitted to the emergency department. Aging clin. exp. res. 2019; 31:1233–1242
Shelley A, Sternberg MD, Bentur N, Abrams C, Tal Spalter MA, Tomas Karpati MD et al. Identifying frail older people using predictive modelling. An J Manag Care. 2012; 18(10):392-397
Francisco AM, Gallardo MC, Valdés M, Gómez AM, González del Río E, Delgado EM. Enfoque clínico asistencial de los pacientes incluidos en la ruta del paciente frágil. ¿Qué impacto ha tenido dicho proceso en los mismos desde el inicio de su implantación? Int J Integr Care. 2012; 12(3)
Texto completo:
ARTÍCULO
Refbacks
No hay Refbacks actualmente.
This
work
is licensed under a
Creative Commons Attribution 3.0 License
.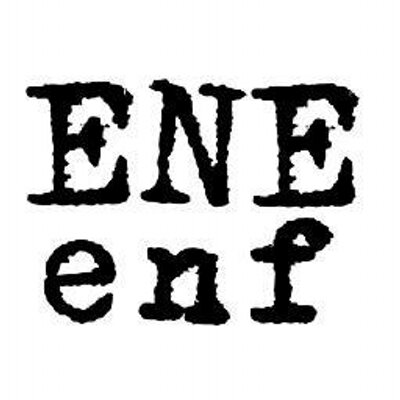 A MC Rosell. El que la conoció no pudo evitar enamorarse de ella.
A Lourdes Álvaro y a su maravillosa historia de amor y lucha. Cuánto espacio se puede ocupar con poco movimiento.
 Todo el contenido de esta revista, excepto donde está identificado, está bajo una Licencia Creative Commons