Caso clínico: "¿Cuándo va a parar?"
Resumen
El dolor es el segundo motivo de asistencia en Atención Primaria, donde hasta el 50% de las consultas están relacionadas con el dolor crónico. El dolor crónico es un problema relevante de salud debido a su alta incidencia, su complejidad y sus consecuencias en la calidad de vida del paciente. Frecuentemente, los profesionales de Atención Primaria son los primeros en tratar al paciente con dolor, tanto crónico como agudo, por lo que ocupan una posición privilegiada para tratar, abordar el dolor y mejorar la calidad de vida del paciente.
El señor V.R. es un paciente varón de 55 años con osteocondropatias, meniscopatía y flebitis y tromboflebitis, que, tras varias intervenciones de menisco de miembro inferior derecho, presenta dos úlceras en zona maleolar interna de miembro inferior derecho y dolor crónico en miembros inferiores. El mal control del dolor y el lento proceso de cicatrización de las úlceras provoca en el paciente una disminución en la calidad de vida.
Gracias a las novedades en el uso de herramientas para la valoración enfermera, se realizó un plan de cuidados aplicando un lenguaje estandarizado a través de la taxonomía NANDA-I, NOC y NIC, con intervenciones basadas en la evidencia.
Palabras clave
Síndrome de dolor crónico; manejo del dolor; enfermería en salud comunitaria.
Citas
SEMFYC. Documento de consenso. La atención al paciente con dolor crónico no oncológico (DCNO) en atención primaria (AP) [consultado 6 Dic 2017]. Disponible en: https://www.semfyc.es/wp- content/uploads/2016/06/DOCUMENTO-CONSENSO-DOLOR-17- 04-A.pdf
Elselvier. (2021). Nnnconsult. Disponible en: https://www.nnnconsult.com/
Breivik H, Collett B, Ventafridda V, Cohen R, Gallacher D. Survey of chronic pain in Europe: Prevalence, impact on daily life, and treatment. European Journal of Pain. 2006;10:287-333.
Berrocoso Martínez Alberto, Arriba Muñoz Leonor de, Arcega Baraza Adriana. Abordaje del dolor crónico no oncológico. Rev Clin Med Fam [Internet]. 2018 [citado 2022 mayo 24]; 11 (3): 154-159. Disponible en: http://scielo.isciii.es/scielo.php?script=sci_arttext&pid=S1699-695X2018000300154&lng=es.
Lenz, Elizabeth R. PhD, RN, FAAN; Pugh, Linda C. PhD, RNC; Milligan, Renee A. PhD, RNC; Gift, Audrey PhD, RN, FAAN; Suppe, Frederick PhD The Middle-Range Theory of Unpleasant Symptoms: An Update, Advances in Nursing Science: March 1997 - Volume 19 -Issue 3 - p 14-27
Herdman, T.H., Kamitsuru, S., & Takáo Lopes, C. (Eds). 2021. NANDA International, Inc. Diagnósticos enfermeros. Definiciones y clasificación. 2021-2023. Duodécima edición. Barcelona: Elsevier.
Ackley BJ, Ladwig GB. Nursing Diagnosis Handbook. 12th ed. Elsevier, 2020
Moorhead, S., Swanson, E., Johnson, M., & Mass. M. (Eds). 2019. Clasificación de resultados de Enfermería (NOC) (6a ed.). Barcelona: Elsevier.
Butcher, H., Bulechek, G., Dochterman, J., & Wagner, C. (Eds). 2019. Clasificación de intervenciones de Enfermería (NIC) (7a ed.). Barcelona: Elsevier.
Texto completo:
PLAN DE CUIDADOS
Refbacks
No hay Refbacks actualmente.
This
work
is licensed under a
Creative Commons Attribution 3.0 License
.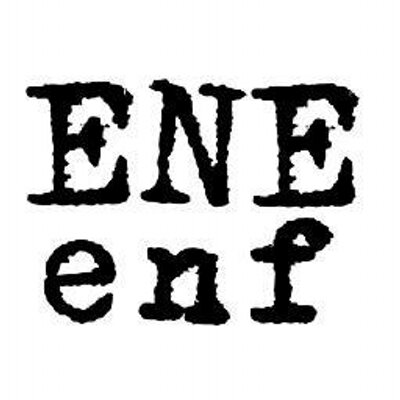 A MC Rosell. El que la conoció no pudo evitar enamorarse de ella.
A Lourdes Álvaro y a su maravillosa historia de amor y lucha. Cuánto espacio se puede ocupar con poco movimiento.
 Todo el contenido de esta revista, excepto donde está identificado, está bajo una Licencia Creative Commons