Efectividad de intervenciones para mejorar la valoración y manejo del dolor en personas con demencia [EVIDENCIA COMENTADA]
Resumen
Un mal control del dolor conlleva un malestar físico y mental, pudiendo ser mucho más elevado en personas con deterioro cognitivo o demencia.  Actualmente, se estima que la prevalencia de personas con demencia que sufren dolor es entre el 42 y 72%. Este dolor, de orígenes muy diversos, puede resultar en caídas, episodios de delirio, deterioro cognitivo funcional, comportamiento disruptivo e incluso en estancias hospitalarias más largas. Además, la imposibilidad de una comunicación efectiva por parte de la persona con demencia hace que sea difícil su manejo, lo que supone un gran reto para las enfermeras que se dedican al cuidado de esta población. Esto representa un gran impacto en la eficiencia del sistema. En la última década, se  han desarrollado intervenciones para mejorar el manejo del dolor en personas con demencia y minimizar estos retos, no obstante, actualmente no existe un consenso sobre la mejor intervención para la valoración y el manejo del dolor en personas con demencia.
Referencia del documento de práctica clínica basada en la evidencia comentado: Tsai YI, Browne G, Inder KJ. The effectiveness of interventions to improve pain assessment and management in people living with dementia: A systematic review and meta-analyses. J Adv Nurs. 2021 Mar;77(3):1127-1140. doi: 10.1111/jan.14660. Epub 2020 Nov 22. PMID: 33222273.
Citas
Lang L, Clifford A, Wei L, Zhang D, Leung D, Augustine G, Danat IM, Zhou W, Copeland JR, Anstey KJ, Chen R. Prevalence and determinants of undetected dementia in the community: a systematic literature review and a meta-analysis. BMJ Open. 2017 Feb 3;7(2):e011146. doi: 10.1136/bmjopen-2016-011146. PMID: 28159845; PMCID: PMC5293981
Afram B, Stephan A, Verbeek H, Bleijlevens MH, Suhonen R, Sutcliffe C, Raamat K, Cabrera E, Soto ME, Hallberg IR, Meyer G, Hamers JP; RightTimePlaceCare Consortium. Reasons for institutionalization of people with dementia: informal caregiver reports from 8 European countries. J Am Med Dir Assoc. 2014 Feb;15(2):108-16. doi: 10.1016/j.jamda.2013.09.012. Epub 2013 Nov 12. PMID: 24238605.
Felton N, Lewis JS, Cockburn SJ, Hodgson M, Dawson S. Pain Assessment for Individuals with Advanced Dementia in Care Homes: A Systematic Review. Geriatrics (Basel). 2021 Oct 19;6(4):101. doi: 10.3390/geriatrics6040101. PMID: 34698157; PMCID: PMC8544573.
Minaya-Freire A, Ramon-Aribau A, Pou-Pujol G, Fajula-Bonet M, Subirana-Casacuberta M. Facilitators, Barriers, and Solutions in Pain Management for Older Adults with Dementia. Pain Manag Nurs. 2020 Dec;21(6):495-501. doi: 10.1016/j.pmn.2020.03.003. Epub 2020 May 29. PMID: 32482567.
Liao YJ, Parajuli J, Jao YL, Kitko L, Berish D. Non-pharmacological interventions for pain in people with dementia: A systematic review. Int J Nurs Stud. 2021 Dec;124:104082. doi: 10.1016/j.ijnurstu.2021.104082. Epub 2021 Sep 3. PMID: 34607070.
Texto completo:
EVIDENCIA
Refbacks
No hay Refbacks actualmente.
This
work
is licensed under a
Creative Commons Attribution 3.0 License
.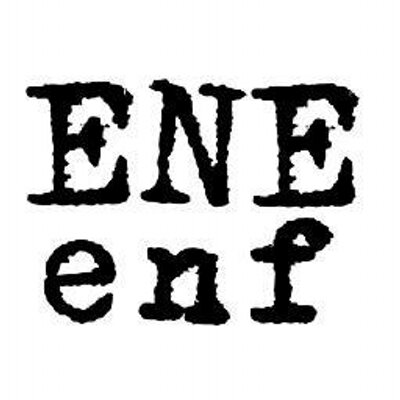 A MC Rosell. El que la conoció no pudo evitar enamorarse de ella.
A Lourdes Álvaro y a su maravillosa historia de amor y lucha. Cuánto espacio se puede ocupar con poco movimiento.
 Todo el contenido de esta revista, excepto donde está identificado, está bajo una Licencia Creative Commons