VALORACIÓN DE LA VULNERABILIDAD A TRAVÉS DE LAS COMPETENCIAS Y LAS NECESIDADES DE CUIDADOS
Resumen
Este artículo no pretende ser un sinfín de hojas, ni un texto enrevesado sobre el ser humano y su condición. Podría serlo, sin duda. El constructo de aquel es de tal complejidad y amplitud que existe una infinitud de relaciones y hechos alrededor del mismo. Sin embargo, en esta ocasión se realiza un artículo que aborda la condición humana desde la vulnerabilidad, trazando las relaciones de los elementos que la condicionan. De tal forma, que se asientan las bases de los elementos fundamentales intervinientes en la condición del ser humano como ser de vida; es decir, cómo la competencia y necesidad en cuidados influye en la vulnerabilidad humana.
Palabras clave
Análisis de Vulnerabilidad; Vulnerabilidad en Salud; Programación Lineal; Necesidades y Demandas de Servicios de Salud.
Citas
Malo González C. ¿Qué es el ser humano?: una mirada desde la Antropología Quito: Corporación Editora Nacional; 2011.
Aya C. El sueño de Frankenstein. Hallazgos. 2015; 12(23): p. 117-144.
Uribe-Corrales N. Algunas Pandemias En La Humanidad. Una Mirada a Sus Determinantes. Revista CES Salud Pública. 2015; 6(1): p. 89-93.
Herrero Jaén S. Formalización del concepto de salud a través de la lógica: impacto del lenguaje formal en las ciencias de la salud. Revista ENE enfermería. 2016;: p. 10 (2).
Collière MF. Promover la vida. 2nd ed. México: McGraw-Hill Interamericana; 2009.
Santamaría García JM. Apuntes sobre el cuidado. Por qué es y cómo es (1.0 versión Home). 1st ed. Madrid: Observatorio de Metodología Enfermera. FUDEN; 2008.
Mechanic D, Tanner J. Vulnerable People, Groups, And Populations: Societal View. Health Affairs. 2007; 26(5): p. 1220-1230.
Cardona OD. La necesidad de representar de manera holística los cocneptos de vulnerabilidad y riesgo. "Una crítica y una revisión necesaria para la gestión". In Internacional Work-Conference on Vulnerability in Disaster Theory and Practice; 2001 Junio; Holanda.
Organización Naciones Unidas. Informe sobre Desarrollo Humano 2014. Sostener el Progreso Humano: Reducir vulnerabilidades y construir resiliencia. Washington DC:; 2014.
Organización Naciones Unidas. Informe sobre desarrollo humano 2003. Los Objetivos de Desarrollo del Milenio: un pacto entre las naciones para eliminar la pobreza. Washington, DC (EE.UU.):; 2003.
Fernández Batalla M. La Persona en el Continuo del Cuidado: Formalización de las Variables Básicas del Cuidado implicadas en la Trayectoria de Salud Alcalá de Henares, Madrid: Tesis Doctoral-UAH; 2018.
Fernández Batalla M,MSME,GAA,&SGJ. Diseño de un método de análisis para el cálculo de la vulnerabilidad como predictor de la fragilidad en salud. Revista ENE De EnfermeríA. 2018;: p. 12(1).
Arribas Cachá AA, Jiménez ROdríguez ML, Santamaría García JM, Sellán Soto MC, Gómez González JL, García Calvo R, et al. Delimitación y ponderación de las poblaciones con mayor vulnerabilidad a requerimientos de cuidados profesionales: Índice de gravosidad asistencial basado en factores condicionantes básicos. 1st ed. Madrid: Departamento de Metodología Enfermera (FUDEN). Departamento de Ciencias de la Computación. Universidad de Alcalá. ; 2009.
Fernández Batalla M, Jiménez Rodríguez L, Santamaría García JM, Gómez González JL, González Aguña A, Monsalvo San Macario E. Conceptualización de la toma de decisiones en el cuidado: acercamiento desde la vacunación. ENE, Revista de Enfermería. 2015; 9(3).
Gonzalo de Diego B. Formalización del cuidado propio: implementación robótica de sistema regulador basal. Revista ENE de Enfermería. 2017; 11(3): p. [Online].
Gilligan C. La ética del cuidado Barcelona: Cuaderno de la FundacióVictor Grifols i Lucas; 2013.
Texto completo:
ARTÍCULO
Refbacks
No hay Refbacks actualmente.
This
work
is licensed under a
Creative Commons Attribution 3.0 License
.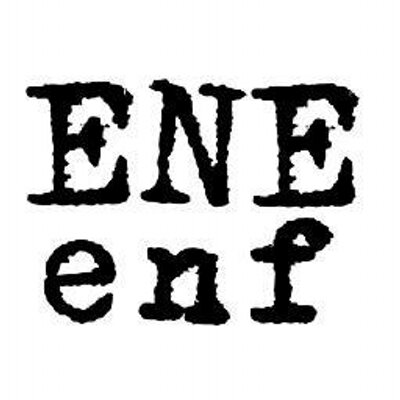 A MC Rosell. El que la conoció no pudo evitar enamorarse de ella.
A Lourdes Álvaro y a su maravillosa historia de amor y lucha. Cuánto espacio se puede ocupar con poco movimiento.
 Todo el contenido de esta revista, excepto donde está identificado, está bajo una Licencia Creative Commons