EL CONOCIMIENTO DEL CUIDADO A TRAVÉS DEL LENGUAJE ESTANDARIZADO: UNA HISTORIA DE REALIDADES CONSTRUIDAS
Resumen
Los lenguajes enfermeros estandarizados surgieron para representar el cuidado profesionalizado. Toda situación de cuidado profesional debe reflejarse en estos lenguajes. Sin embargo, el cuidado es una realidad más compleja que está presente siempre en la persona. El objetivo es ahondar en la capacidad de estos lenguajes para construir toda realidad del cuidado. El estilo metodológico es discursivo y utiliza como referencia la novela "Planilandia" de Abbott para realizar un viaje por realidades de dimensiones distintas: lenguajes planos, variable lineal y, finalmente, la lógica que recrear espacios. El lenguaje y los principios de lógica fundamentan modelos de gestión de conocimiento como la Triangulación Taxonómica que sirve representar el saber actual e identifica los límites del conocimiento dónde debe investigarse.
Palabras clave
Gestión del Conocimiento para la Investigación en Salud; Investigación en Enfermería; Lógica; Teoría de Enfermería; Terminología Normalizada de Enfermería.
Citas
Rolfe G. Big ideas: New metaphors for nursing (2): The nurse as bricoleur. Nursing Education Today. 2019;74.
López Mariño A. Isabel Zendal Gómez en los archivos de Galicia. A Coruña: Parlamento de Galicia; 2018.
Fernández A. Instrucción de Enfermeros, para aplicar los remedios a todo género de enfermedades, y acudir a muchos accidentes que sobrevienen en ausencia de los Médicos. Madrid: Bernardo Peralta; 1728.
Nightingale F. Notas sobre enfermería qué es y qué no es. Barcelona: Ediciones científicas y técnicas; 1990.
Alligood MR. Modelos y teorías en enfermería. Barcelona: Elsevier Science; 2014.
Hernández Conesa JM, Moral de Calatrava P, Esteban Albert M. Fundamentos de la Enfermería. Teoría y método. Madrid: McGraw-Hill Interamericana; 2003.
Santamaría García JM, Jiménez Rodríguez ML, González Sotos A y Arribas Cachá A. Notas sobre el cuidado. Por qué es y cómo es. 2.0 Versión profesional. Madrid: Universidad de Alcalá y FUDEN; 2010.
Kérouac S. El pensamiento enfermero. Barcelona: Masson; 1995.
Jiménez Rodríguez ML, Santamaría García JM, Arribas Cachá A., González Sotos LA, Barchino Plata R, Gómez González JL, Gutiérrez de Mesa JA, Gutiérrez Martínez JM, Sellán Soto MC, Bases para la Ontología del Cuidado, Madrid: FUDEN; 2010.
Santamaría García JM, Jiménez Rodríguez ML. Los axiomas del Cuidado: Bases para su aprehensión conceptual. Alcalá de Henares: Grupo MISKC - ENE; 2016.
Jiménez Rodríguez ML. Sistema Basado en Conocimientos para la ayuda en el diagnóstico del Cansancio del desempeño del rol del cuidador (Tesis Doctoral). Alcalá de Henares: Universidad de Alcalá; 2006.
Santamaría García JM. Investigación deductiva, representación lógica e implementación computacional sobre las limitaciones de acción del Autocuidado según el modelo de Dorothea Orem. (Tesis Doctoral) Alcalá de Henares: Universidad de Alcalá; 2008.
Pinto Freyre J, Santamaría García JM, Santamaría Pérez A, Martínez Botija S. Cuidadosofía: una introducción a la relación entre cuidado y filosofía. Ene. 2017;11(3).
Abbott E. Planilandia. Una novela de muchas dimensiones, Barcelona: Torre de Viento; 1999.
Heidegger M. De la esencia de la verdad. Sobre la parábola de la caverna y el Teeteto de Platón. Barcelona: Heder; 2015.
Wittgenstein L. Tractatus Logico-Philosophicus. Madrid: Alianza; 2012.
Grondin J. ¿Qué es la hermenéutica? Barcelona: Herder; 2008.
Echevarría Pérez P. Investigación en metodología y lenguajes enfermeros. Barcelona: Elsevier; 2016.
Penrose P. El camino a la realidad. Barcelona: Debate; 2006.
Ricoeur P. El conflicto de las interpretaciones. Ensayos de hermenéutica. Buenos Aires: Fondo de Cultura Económica; 2003.
Juvé ME. ATIC. Eje diagnóstico. Madrid: Consejo General de Enfermería; 2016.
Núñez Valdés J, Ponce Escudero M. Una visita a Planilandia. SUMA. 2002 noviembre; 41.
Pickover C. Archimedes to Hawking: Laws of Science and the Great Minds Behind. New York: Oxford; 2008.
González Aguña A, Santamaría García JM. El ciclo del cuidado: El modelo profesional de cuidado desde el enfoque de pensamiento. ENE. 2015;9(1).
Martin KS. The Omaha System. February 2019. (Internet). Disponible en: http://omahasystemmn.org/OmahaSystemVisualization/OmahaSystem_v9.html.
NANDA. NANDA: Diagnósticos enfermeros. Definiciones y clasificación 2015-2017. Madrid: Elsevier; 2015.
Moorhead S, Johnson M, Maas ML, Swanson E. Clasificación de Resultados de Enfermería (NOC). Medición de Resultados en Salud. 5ª ed. Madrid: Elsevier; 2013.
Bulechek GM, Butcher HK, Dochterman JM, Wagner CM. Clasificación de Intervenciones de Enfermería (NIC). 6ª ed. Madrid: Elsevier; 2013.
International Council of Nurses. ICNP Download. 2018 junio. (Internet). Disponible en: https://www.icn.ch/what-we-do/projects/ehealth/icnp-download.
International Organization for Standardization. ISO 18104:2014 Health informatics - Categorial structures for representation of nursing diagnoses and nursing actions in terminological systems. 2014 febrero. (Internet). Disponible en: https://www.iso.org/standard/59431.html.
Ministerio de Sanidad y Política Social. Real Decreto 1093/2010, de 3 de septiembre, por el que se aprueba el conjunto mínimo de datos de los informes clínicos en el Sistema Nacional de Salud; 2010.
Johnson M, Moorhead S, Bulechek G, Butcher H, Maas M, Swanson E. Vínculos de NOC y NIC a NANDA-I Diagnósticos médicos: Soporte para el razonamiento crítico y la calidad de los cuidados. Barcelona: Elsevier; 2012.
Jiménez Rodríguez L, Santamaría García JM, Barchino Plata R, Laita L, Laita LM, González Sotos LA, Asenjo Estévez A. Knowledge representation for diagnosis of care problems through an expert system: Model of the auto-care deficit situations. Expert Systems with Applications. 2008;34.
González Aguña A, Santamaría García JM. Los límites del lenguaje y su implicación sobre los límites del cuidado: A propósito de Wittgenstein y la Enfermería. Ene. 2018;12(2).
Fernández Batalla M. La persona en el continuo del cuidado: Formalización de las variables básicas del cuidado implicadas en la trayectoria de salud (Tesis Doctoral). Alcalá de Henares: Universidad de Alcalá; 2018.
González Aguña A, Jiménez Rodríguez ML. La Triangulación Diagnóstica del Cuidado: técnica deductiva para identificar juicios clínicos enfermeros implícitos en fuentes documentales. Ene. 2018;12(3).
Texto completo:
ARTÍCULO
Refbacks
No hay Refbacks actualmente.
This
work
is licensed under a
Creative Commons Attribution 3.0 License
.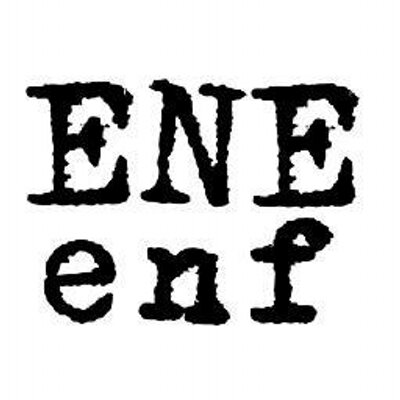 A MC Rosell. El que la conoció no pudo evitar enamorarse de ella.
A Lourdes Álvaro y a su maravillosa historia de amor y lucha. Cuánto espacio se puede ocupar con poco movimiento.
 Todo el contenido de esta revista, excepto donde está identificado, está bajo una Licencia Creative Commons